Food and Wine Tour
See, taste and learn about Rome's great food and wine, not forgetting Romes` delicious ice-cream.. their famous Gelatos. Buy tickets to Romes`, food, wine & ice-cream tours here!

Roman Food and Wine Tour
Get a taste of Rome, while learning about how the locals eat and drink. It's the ideal tour for any food lover! You get to taste cured meats, local cheese, wine and many other treats. Book your tour from home and start saving appetite!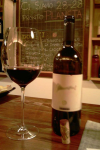 Italian Flavors
Taste the flavors of Italy on this fun and interesting wine tasting in Rome. Try amazing wines and homemade appetizers in the charming neighborhood Trastevere. Book your wine tasting from home and secure your spot!